English elegance and stunning views just steps from Keswick town center
Experience true charm and elegance at this quintessentially English hotel. Enjoy its cozy, secluded feel as you gaze out at breathtaking views of the lakes and mountains. While you take in its surrounding natural beauty, rest assured that the award-winning Highfield Hotel is only a 5-minute walk from Keswick town center and the famous Theatre by The Lake.
After a day of exploring, relax in the beautifully kept garden and stare at panoramic views of the lake while you enjoy the pleasant breeze. When it's time to eat, indulge in fresh, local, mouthwatering cuisine at the on-site Highland Restaurant. This elegant restaurant is among "The Times" newspaper's Top Ten Most Scenic Restaurant in the UK, so be sure to ask for a table by the window! After dinner, unwind with a glass of crisp wine or a refreshing cocktail in one of the two cozy, yet classy lounge areas.
Highfield Hotel
The Heads
CA12 5ER, Keswick, England

Highfield Hotel
English elegance and stunning views just steps from Keswick town center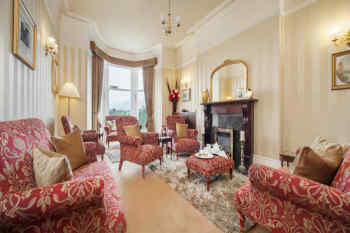 Start over
On a full map