Dry Cleaning/​Laundry Service*
Chic luxury on the blue waters of Crete
Escape to paradise perfection at the chic Aquila Atlantis Hotel. Nestled right on the bright blue waters of Crete, this luxurious oasis boasts more amenities than you could ever imagine. As soon as you step into Aquila Atlantis' lobby, you'll feel completely immersed in elegant sophistication. Admire the hotel's eclectic, contemporary decor as you walk up to your room. Open your door to spacious brightness, large plush beds, gorgeous views, and top-notch furnishings. Fall into your comfy bed and surf the web on free WiFi, or watch some TV on the large HD flat-screen. Enjoy the crispness of air conditioning, make yourself a soothing cup of tea or coffee, and freshen up in the sparkling bathroom.
Unpack your swimsuit and make your way to either the indoor or outdoor pool. Lay on a comfortable lounge chair with a refreshing drink in-hand while you gaze out at the turquoise waters surrounding you. When you work up an appetite, indulge in delicious cuisine at one of the hotel's several dining options. From a formal Mediterranean restaurant to a classy-clubby lounge bar, Aquila's chefs and bartenders will always leave you wanting more. Too cozy to leave your room? Leave it to room service.
Aquila Atlantis Hotel
Igias 2
Iraklio
712 02, Crete, Greece

See all packages that include Aquila Atlantis Hotel
Please note that some amenities may be restricted or unavailable due to local ordinances or sanitary best practices.
Aquila Atlantis Hotel
Chic luxury on the blue waters of Crete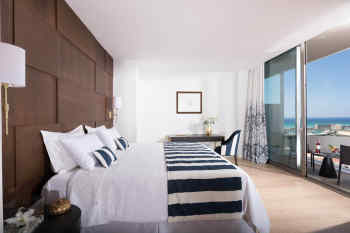 Start over
On a full map