Hand-selected accommodation for quality and service
The Hotel Villa Vecchia is located in Frascati (Monte Porzio Catone) in a magnificent location in the center of the Castelli Romani area, surrounded by a beautiful park and immersed in an environment of art and nature.
In just a short drive you can reach Grottaferrata, Castel Gandolfo, and Ariccia. Or head to Rome through the famous consular road, Via Tuscolana, and in 40 minutes you will be in front of the Colosseum. The hotel is less than 2.5 miles from a train station, and from there you can reach Rome Termini station in under 35 minutes.
Hotel Villa Vecchia
Via Frascati, 49
Frascati, Italy

Hotel Villa Vecchia
Hand-selected accommodation for quality and service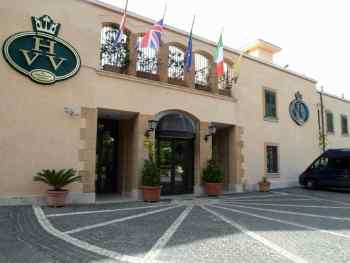 Start over
On a full map