Look out over the city from your lodgings
The bright red of the Hotel Vendaval is hard to miss while walking the streets of Puerto Natales. The hotel features free Wi-Fi, an on-site restaurant, and a lovely terrace that shows off panoramic views of the entire city. With a 24-hour desk and easy access, the hotel puts itself in the top choices of a place to stay.
Rooms are simple with city views, and offer plush bedding, private bathrooms, free toiletries, and a hairdryer.
Hotel Vendaval
Hermann Eberhard 333
Puerto Natales, Chile

Hotel Vendaval
Look out over the city from your lodgings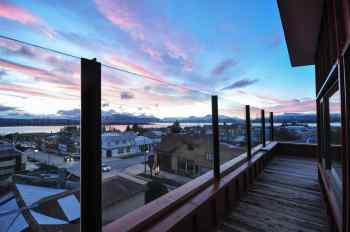 Start over
On a full map