Sonesta Beach Resort Cartagena
Beachfront hotel in Cartagena
Sonesta Beach Resort Cartagena offers direct access to the public beach! Guest rooms are equipped with free WiFi, television, and coffee/tea making facilities. Kanoa Restaurant offers beautiful views while you dine on delicious seafood dishes. Palenke Restaurant serves international cuisine. The hotel also features a spa offering massages and body treatments.

Sonesta Beach Resort Cartagena
Carrera 9 No. 35 - 104 Anillo Vial, Zona Norte
Cartagena, Colombia

See all packages that include Sonesta Beach Resort Cartagena
Please note that some amenities may be restricted or unavailable due to local ordinances or sanitary best practices.
Sonesta Beach Resort Cartagena
Beachfront hotel in Cartagena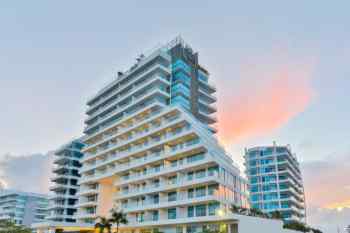 Start over
On a full map