Internet Access (Free Wi-Fi, Dial-Up)
Affordable lodging in central Antigua
Come to Lo de Bernal Bed and Breakfast for affordability and comfort! Rooms have a Spanish Colonial-era decor with a peaceful ambiance. The hotel offers free Wi-Fi, 24-hour front desk, and daily housekeeping. Lo de Bernal is located in the center of Antigua - perfect for visitors who want to explore the town's history!
The B&B is mere feet from the Parque Central de la Antigua and the famous
Iglesia de la Merced
. It's conveniently located near city bus terminals and is about 45 minutes from La Aurora International Airport.
Lo de Bernal Hotel
1 era calle poniente #23
03001, Antigua, Guatemala

Lo de Bernal Hotel
Affordable lodging in central Antigua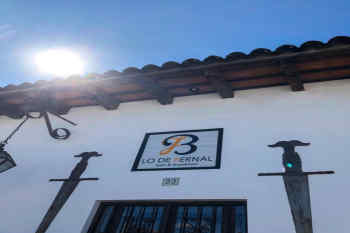 Start over
On a full map