Norwegian Pride of America Cruise Ship
Dry Cleaning/​Laundry Service*
Luxury at sea
Aloha! Climb aboard the Pride of America and get ready for a once-in-a-lifetime voyage through Hawaii's most beautiful islands! Settle into your contemporary and cozy stateroom, then explore the ship's 15 restaurants, 12 bars and lounges, spas, swimming pools, and other luxurious amenities. From quirky diners and pool bars, to elegant steakhouses and bistros, the Pride of America boasts a range of special dining options. Take a swing at the on-deck driving range, see a show at the Hollywood Theater, work out in the fitness center, or do some reading in the SS America Library! Worried about staying in touch with friends and family on-board? Don't sweat it! The Pride of America offers internet centers throughout the ship. 
Norwegian Pride of America Cruise Ship
Norwegian Pride of America Cruise Ship
Honolulu, United States

See all packages that include Norwegian Pride of America Cruise Ship
Please note that some amenities may be restricted or unavailable due to local ordinances or sanitary best practices.
Norwegian Pride of America Cruise Ship
Luxury at sea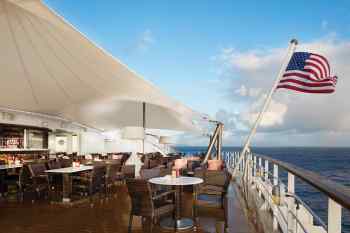 Start over
On a full map