Waikoloa Village, United States
Hilton Waikoloa Village (FIT)
Dry Cleaning/​Laundry Service*
Comfortable 4-Star Resort on Big Island
The Hilton Waikoloa Village is located on the "Big Island" of Hawaii and is the perfect hotel for a romantic getaway or a family vacation. It's unique salt-water lagoon pool gives guests the opportunity to swim with tropical fish and sea turtles without leaving the property. There are various dining options from the Lagoon Grill and Nui Italian to a traditional and unforgettable Luau experience.  Rooms are luxurious and include all modern amenities for a comfortable stay.  

Hilton Waikoloa Village (FIT)
69-425 Waikoloa Beach Dr
96738, Waikoloa Village, United States

See all packages that include Hilton Waikoloa Village (FIT)
Please note that some amenities may be restricted or unavailable due to local ordinances or sanitary best practices.
Waikoloa Village, United States
Hilton Waikoloa Village (FIT)
Comfortable 4-Star Resort on Big Island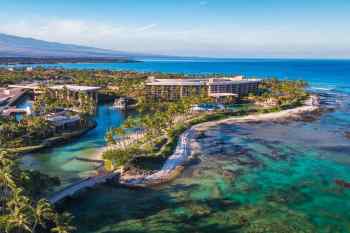 Start over
On a full map