Internet Access (Free Wi-Fi, Dial-Up)
Great dining, friendly service
Hotel Gigur is situated in one of Iceland's most popular and beautiful tourist attractions, on the southern shore of Lake Myvatn. The hotel has 37 comfortable rooms, all with private bathrooms. Hotel Gigur has magnificent dining rooms for up to 250 guests, with a fantastic view over the lake. Hotel guests and other diners can choose from a number of delectable meals from the a la carte menu. The hotel also has a bar and a lounge.

Hotel Gigur by Keahotels
Skútustaðir
660, Lake Myvatn, Iceland

See all packages that include Hotel Gigur by Keahotels
Please note that some amenities may be restricted or unavailable due to local ordinances or sanitary best practices.
Hotel Gigur by Keahotels
Great dining, friendly service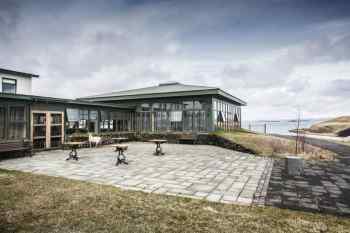 Start over
On a full map