Comfortable accommodations and friendly service
Comfortable, functional, and staffed with friendly faces, Hotel Conrad's welcoming atmosphere will be the difference between a good trip and a great trip. Rent a bike and explore the surrounding town, which includes art galleries, parks, shopping, and restaurants!
Conference rooms are prepared with flipcharts, a projector, and a screen, with an LCD TV and sound system available for use. Unwind after a long day in the sauna or jacuzzi, or sip a cocktail in the hotel bar. Free Wi-Fi throughout the hotel means meeting preparations and leisure time can be accommodated wherever you are.
Hotel Conrad
Josepha Conrada 29
30-001, Krakow, Poland

Hotel Conrad
Comfortable accommodations and friendly service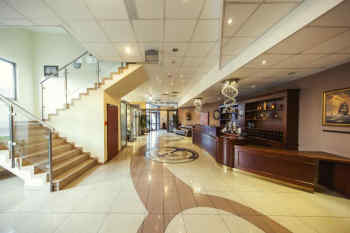 Start over
On a full map