Childcare/​Babysitting Services*
Lavish accommodations with excellent amenities
Experience the height of Polish luxury at this highly-regarded hotel! Located a short walk from Royal Łazienki Park and a short drive from the airport and railway, you can relax in 5-star comfort and enjoy easy access to the city for meetings, sight-seeing, and more.
Designed to capture your attention, the property design boldly uses a combination of steel, glass, and slate to showcase modern opulence at every opportunity. 246 rooms and luxury suites await your stay, furnished with amenities to make your stay as comfortable as possible. Receive VIP treatment in the on-site Spa center, fitness facilities, restaurant, lounge, and various conference rooms.
Regent Warsaw Hotel
Belwederska 23
00-001, Warsaw, Poland

See all packages that include Regent Warsaw Hotel
Please note that some amenities may be restricted or unavailable due to local ordinances or sanitary best practices.
Regent Warsaw Hotel
Lavish accommodations with excellent amenities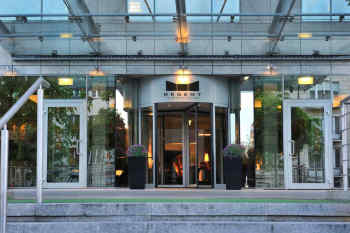 Start over
On a full map