Perfect for exploring the island
Idyllic in location and aesthetic, Dunollie Hotel Broadford is nestled along the waterside on the Broadford Bay. Sitting at the foot of the mountains which lead to the famous Cullin Hills, the hotel is perfectly places for its guests to explore the island at their leisure. 
During their stay, guests can enjoy meals at the Torridon View Restaurant at the hotel, which uses local produce and traditional Scottish recipes to fill bellies and warm hearts. Locally sourced ingredients such as shellfish from nearby waters are served as guests can gaze out over the bay as they sip a glass of carefully chosen wine or make their way to the Redhills Lounge for a local malt whiskey or ale.  
Dunollie Hotel Broadford
Main Street, Broadford
V49 9AE, Isle of Skye, Scotland

Dunollie Hotel Broadford
Perfect for exploring the island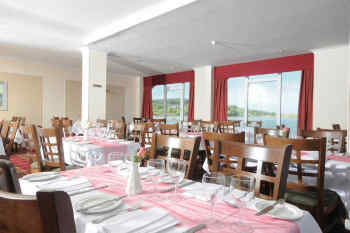 Start over
On a full map