Various Locations in Wales, Wales
Wales B&Bs & Small Hotels
Enjoy the warm hospitality in Wales
These Wales B&Bs and Small Hotels give you the chance to stay in some of the most charming independently owned B&B's and quintessentially Welsh small hotels and inns in some of the most picturesque locations in Wales – so you feel like you're staying in a special home away from home. The collection ranges from working farms and former vicarages to Victorian town houses and country homes, and each has been chosen for its character, charm and individuality - and of course for the warm welcome you are sure to receive. Each boasts comfortable accommodations and en-suite facilities, as well as an excellent, traditional breakfast – guaranteed to provide a truly memorable stay. Your voucher entitles you to your choice of Category 1 B&B or hotel. The B&Bs are mostly private homes, which provide breakfast but limited additional services; the small hotels typically provide access to additional food and bar services.
Upon purchase of your B&B vouchers, please visit the following website to determine what your accommodation options are in the area(s) you'll be visiting, and where you would like to stay: www.circlehotels.co.uk. It is highly recommended that you request your accommodations as far in advance as possible (a minimum 45 days in advance), since the properties are small and availability is limited, especially in high season. Requests MUST be placed through the reservations office of The Circle, by email. If you book directly through the B&B or hotel, your voucher will not be honored, and you will be responsible for paying for your reservation directly to the B&B/Hotel. Is this were to happen, you will not be eligible for a refund of any unused vouchers. Please note: these vouchers can be redeemed for B&Bs offered by The Circle in Scotland and England, as well.
When planning your itinerary, remember that B&Bs are generally not located in major city centers so you will want to expand your search to outside of the city proper. Please be advised that due to the size of the properties, if you are travelling in a group or with another reservation, The Circle might not be able to accommodate you at the same property and may require members of your group to stay in multiple properties or be flexible to an alternative property, which could accommodate your group.
Your voucher entitles you to properties at the Category 1 level. If you would like to upgrade to any of the higher-level B&B's or hotels, you can do so at an additional supplement as follows, payable directly to The Circle at the time of confirmation:
Supplements for travel January – December 2019
Category 2 - additional £6 per person/per night (based on double occupancy)
Category 3 - additional £15 per person/per night (based on double occupancy)
Category 4 - additional £20 per person/per night (based on double occupancy)
Category 5 - additional £27.50 per person/per night (based on double occupancy)
Category 6 – starting at an additional £30 per person/per night* (based on double occupancy)
*Category 6 supplements vary based on location of property, room type and dates of stay.
Please Note: Supplement fees paid directly to The Circle can only be charged via American Express, Visa or MasterCard.
Various Locations in Wales, Wales
Wales B&Bs & Small Hotels
Enjoy the warm hospitality in Wales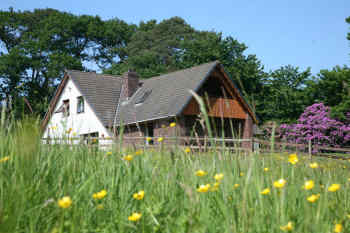 Start over
On a full map