Hotel Don Pedro de Heredia
Cartagena city center hotel with a pool
The comfortable Hotel Don Pedro De Heredia offers air-conditioned accommodation in the center of Cartagena. Guests are provided with a courtyard, an indoor swimming pool and a cocktail lounge on site as well as massage, a solarium and a wellness center for relaxation.

Hotel Don Pedro de Heredia
Centro Calle 1ra de Badillo No 35-74
Carrera 7 130001, Cartagena, Colombia

See all packages that include Hotel Don Pedro de Heredia
Please note that some amenities may be restricted or unavailable due to local ordinances or sanitary best practices.
Hotel Don Pedro de Heredia
Cartagena city center hotel with a pool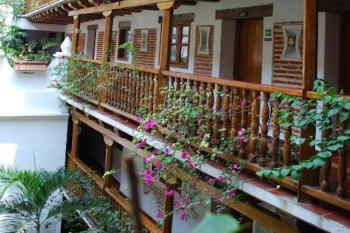 Start over
On a full map